Posted on Mar 13, 2023 by Eunomia
Principal Consultant - Waste
Posted on Mar 13, 2023 by Eunomia
Principal Consultant (Local Waste Services)
Location: Bristol, London or Manchester. Hybrid working arrangements are available. Possibly Remote (UK based)
About the Company
Eunomia Research & Consulting is an independent and ethical environmental consultancy. We are a mission-oriented business and our goal is to be influential in bringing about positive change: we embrace this in all that we do. We employ around 150 staff and have offices in Bristol, London, Manchester, Brussels, Athens, New York and Auckland.
We are at the leading edge of a number of areas of environmental policy which are critical in the eyes of governments. We also work closely with local government on the design and efficiency of local waste services and supporting infrastructure, and the implementation of operational change.
Job Description
The successful applicant will work predominantly in the area of waste operations, providing consultancy support to make recommendations on waste strategy and service design. They will be involved in multiple projects simultaneously, principally supporting UK local authorities to improve their waste services in response to changing policies and pressures. However, your skills will also be in demand to provide advice to overseas municipalities, waste contractors, national and supra-national governments.
You will act as a project director and/or technical lead across a range of projects and opportunities, applying your subject matter knowledge to our clients' problems. You will also pro-actively lead business development activities within your area, drawing on resources and expertise from across the business. You are likely to undertake bid development, client relationship management and line management duties as part of your role.
You will be comfortable handling a large and varied workload whilst simultaneously managing a number of key client relationships. You will be a creative problem solver, who is flexible and open to new ideas, but grounded in operational reality. A personal interest in, and commitment to, environmental and sustainability issues is expected.
Essential Criteria
• At least 5 years' experience, in which you have delivered substantial projects, often working across several projects at once, where work has been completed to time, budget and to the required standard in at least three of the following areas:
o Evaluating household waste collection options;
o Local authority waste strategy;
o Implementation of new waste collection services;
o Waste transfer station and/or HWRC policy or design improvements;
o Options appraisal to choose between in house and outsourced delivery, and/or procuring waste services;
o Waste service efficiency improvement;
o Impacts of partnership working in waste collection/treatment;
o Commercial waste services; and
o Waste treatment and sorting;
• Demonstrable experience of inspirational leadership and line management;
• A track record of supporting and training junior colleagues; and
• A strong current network within the UK waste sector.
Desirable
• A relevant professional qualification;
• Experience of designing or advising on the design of models of waste services;
• Experience of successfully managing and/or directing complex projects;
• Experience working within the consultancy business model;
• Demonstrable experience of commercial success and business development, in which you have set and delivered stretching income generation targets; and
• Experience leading or managing a small team or department with its own income generation targets.
Remuneration
£Flexible depending on skills and experiences from multiple projects. London based staff will receive an additional £3,000 in accordance with Eunomia's London Weighting Allowance policy.
Benefits
You will be part of a supportive and friendly values-led work environment, with continued professional development opportunities. A competitive salary (flexible depending upon experience) with excellent benefits (including Private Healthcare which includes dental provision , EAP, Death in Service scheme, Group Pension, Income Protection Scheme (after completion of probationary period). 24 days holiday per year (plus Bank Holidays) rising by 1 day each year to a maximum of 30 days per year and the option to buy up to five more days annual leave. All of us have a monthly wellbeing allowance and can take an additional 2 days "leave" a year for volunteering.
Please apply via this website, or by email - sending your CV to
If you do have any queries please submit these by email to Neal Utting via or contact Neal via Linkedin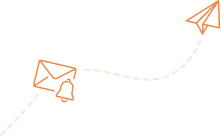 Alert me to jobs like this:
Principal Consultant - Waste in London, United Kingdom, Full-Time
Amplify your job search:
CV/résumé help
Increase interview chances with our downloads and specialist services.
CV Help
Expert career advice
Increase interview chances with our downloads and specialist services.
Visit Blog
Job compatibility
Increase interview chances with our downloads and specialist services.
Start Test