Posted on Mar 13, 2023 by Burman Recruitment
Senior SITS Analyst
Posted on Mar 13, 2023 by Burman Recruitment
Proactively manage, maintain and upgrade the Student Information System (SIS) applications. Provide SIS technical support to Registry, Student Services and other university staff. Create documentation, policies, and processes for the continued maintenance of the platforms, support training activities, and help identify efficiency gains for complex workflows within the platform.
Contribute to the strategic development and direction of the University's Student Information Systems.
Provide 2nd line application support where required.
Provide colleague and customer platform training when required.
Produce and maintain documentation to internally agreed standards.
Recommend and implement new documentation standards.
Plan and implement product upgrades, enhancements, and patches within parameters specified by the customers, ensuring that formal Change Control process is followed.
Perform the role of technical lead for specific projects as required.
Provide application development and product advice and support to IT software projects. Work with Business Analyst, Project Managers and others as required to establish and analyse customer requirements and to design, develop and support complex software solutions to meet these requirements.
Advise users/colleagues on all aspects of the SITS/E:Vision platform.
Mentor and train support Junior team members.
Participate in discussions on the Tribal customer and technical forums. Act as an advocate for student information systems as appropriate.
Attend internal student information systems user groups.
Work directly with consultants on product and platform improvements.
Perform horizon scanning, briefing senior management and team members on any future enhancements or changes to Tribal products.
Research and recommend innovative and automated approaches and uses for the student information systems Identify approaches that leverage our resources and provide economies of scale.
Maintain all environments of the SITS and SID applications in accordance with user and support requirements.
Continually review and maintain operating procedures and guidelines for all systems and services and ensure legislative compliance. Provide training and support to peers and junior colleagues.
Perform periodic performance reporting to support capacity planning.
Provide information and prepare reports, guidelines and procedures of a strategic or complex technical nature.
Proactively establish and routinely enhance productive relationships with senior stakeholders, users and external vendors.
Manage relationships with third-party suppliers of systems and services.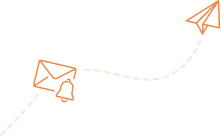 Alert me to jobs like this:
Senior SITS Analyst in Scotland, United Kingdom, Full-Time
Amplify your job search:
CV/résumé help
Increase interview chances with our downloads and specialist services.
CV Help
Expert career advice
Increase interview chances with our downloads and specialist services.
Visit Blog
Job compatibility
Increase interview chances with our downloads and specialist services.
Start Test