Posted on Mar 9, 2023 by CAG Consultants
Partnership opportunity: Principal Sustainability Consultant
Posted on Mar 9, 2023 by CAG Consultants
Not Specified

,

United Kingdom
Partnership opportunity: Principal Sustainability Consultant (energy/climate change, green economy, environmental strategy and policy analysis, social value, evaluation, and stakeholder engagement) Are you interested in joining our highly regarded team working on high profile, impactful, projects spanning the sustainable development/Net Zero/climate change agenda? CAG Consultants is an independent, interdisciplinary, sustainability consultancy that has been delivering advice and support to public, private and third sector customers since 1983. We deliver high quality strategic and policy-oriented work for clients such as the Department of Business Energy and Industrial Strategy, Defra, WWF, Electricity North-West, the Greater London Authority, the Scottish Government, the Environment Agency, Natural England, Power for Change, the National Lottery Fund, Local Government Association, Enterprise Partnership, ClimateXChange, Zero Waste Scotland, Citizen Advice, Consumer Focus , Local Enterprise Partnerships and local authorities. We are currently busier than ever and are looking for new Partners to join our partnership (we are constituted as a Limited Liability Partnership, LLP). Partners have the opportunity to work flexible hours and from the location of their choice. Partner income is dependent upon our ability to generate fees, but over the last 3 years those working full-time have earnt circa £60-80k p.a. (income varies depending upon the nature of the work and the clients). If you join us you would be working as an equal partner with a group of highly experienced individuals, and often at the cutting edge of policy and practice. Current areas of work include climate change, economic development (particularly the green economy), the low carbon energy transition, fuel poverty, community energy, innovation (technological and social) and climate adaptation. For further details see our website . A small independent consultancy, CAG Consultants is a little bit different from most. We offer: • freedom to pursue and develop your professional interests. Working on projects that you want to work on, from local to national in scale. • access to tender opportunities via frameworks, paid for procurement portals, collaborators (as a sub-contractor) and out extensive client list. • access to an established group of professional collaborators (both large and small) something that allows us to deliver a wider range of projects than we could not undertake alone. For example, complex, multi-year evaluation projects for the UK government. • scope to develop new skills and expertise by participating in projects led by other Partners. • the flexibility of self-employment, coupled with the benefits of being part of a highly experienced and collaborative team. • flexible working - allowing work to be structured around other commitments and for you to choose where you work from. • an established set of policies and external support in relation to issues such as GDPR, health and safety, cyber-security and other policies essential for working with larger clients. • equal involvement in company management and decision making - we are structured as a co-operative. • initial earnings floor support for new joiners (to ensure basic earnings of at least £40k pa gross for full-time partners). What we are looking for You will need to be highly self-motivated, agile in your approach, able to operate independently and as part of a multi-disciplinary team, an excellent communicator and have the ability to win, lead and deliver complex consultancy projects. We would expect you to be able to demonstrate a successful track record of working at a senior level in one or more areas relating to sustainability. Ideally you should also be able to offer expertise in at least one of the following social and economic research, policy analysis, stakeholder engagement, planning, evaluation and strategy development. That said, we are also open to people with other forms of relevant expertise. We put equality of opportunity at the core of our work and encourage applications from people of all backgrounds. Does this sound like a good fit for you? If so, please download our recruitment summary here to find out more. Closing date for applications Monday the 20th March, 5pm.
TO APPLY PLEASE CLICK THE "APPLY NOW" BUTTON AND YOU WILL BE REDIRECTED TO BEGIN THE APPLICATION PROCESS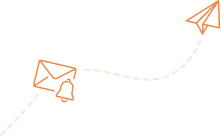 Alert me to jobs like this:
Partnership opportunity: Principal Sustainability Consultant in Not Specified, United Kingdom, Full-Time
Amplify your job search:
CV/résumé help
Increase interview chances with our downloads and specialist services.
CV Help
Expert career advice
Increase interview chances with our downloads and specialist services.
Visit Blog
Job compatibility
Increase interview chances with our downloads and specialist services.
Start Test