Posted on Mar 8, 2023 by The Royak Group Inc.
Head of Business Relationship Management, Business Applications
Posted on Mar 8, 2023 by The Royak Group Inc.
The company is headquartered in Las Vegas, Nevada with offices in Asheville, NC and Los Angeles, CA. The ideal candidate will live in any one of these 3 locations. The company produces gift cards and hospitality cards and identifies their business as a manufacturing firm. The company takes pride in its ability to deliver exceptional solutions to customers, no matter the size or complexity of the projects. Competitive prices, efficient delivery times, personalized customer support and a flexible operational platform are just a few of the reasons why the company stands out in the industry. With 32 years of innovation and creative experience, the company has processed orders from 1 to 1 billion, serving 140 countries since its founding. It has 6 distribution points in the United States, Canada and Europe along with 4 state-of-the-art manufacturing facilities. It is not just a company, but a family committed to its customers' success and supporting its employees' goals and achievements. Its sustainable solutions, unique product attributes and creative packaging have made it a trusted partner for brands worldwide.
Position Summary
The Head of Business Relationship Management, Business Applications is both visible and behind the scenes, to nurture relationships creating a catalyst necessary to evolve culture, build partnerships, drive value and satisfy purpose. Reporting directly to the CIO, this role facilitates culture advancement, driving it to one of trust, creativity, innovation, authenticity and shared ownership across the organization. It converges cross-functional teams to create holistic strategies that deliver organizational value and meaningful results. This position must work with the business to establish the technology direction for Front Office platforms while building and maintaining internal client relationships and vendor partnerships. In addition, they must lead business process transformation in the Front Office that delivers value to customers while fostering relationships with customers and partners. This position defines projects and programs that align with the strategic direction of the company, working with customers as needed. They provide internal project management coupled with vendor project management to deliver solutions that support the company's commercial teams and customers, and they oversee the change management process for customer upgrades and new commercial systems while maintaining positive relationships with stakeholders.
Additional responsibilities:
This role oversees building excellent working relationships with partners in the business application aspect of the organization, acting as an extension of the teams and managing internal customer relationships. They serve as the business and commercial systems/process point of contact within the Information Technology team and across the rest of the company's key business functions while also fostering relationships with internal partners and stakeholders. It analyzes core commercial business processes and works proactively with partner organizations to streamline and enhance those processes and the technologies that support them, always considering the needs of stakeholders. They work with service providers to coordinate daily support, resolve issues, and administer and maintain the platform to ensure that service levels and critical items are managed appropriately while maintaining positive relationships. Finally, this position identifies the root cause analysis with support staff and minimizes the number and frequency of production incidents, while maintaining positive relationships with stakeholders. They analyze tickets and request logs with support to determine modification priorities, collaborating with partners as needed. They maintain critical relationships with key service providers to manage the ecosystem, ensuring that all customer-facing relationships are positive and productive.
Required Skills & Experience:
The ideal candidate for this role should have 7+ years of experience in Information Technology in a BRM or similar role, extensive experience with the Salesforce platform including Salesforce CRM, CPQ and and experience optimizing business application systems and processes in the manufacturing industry, along with experience working with and managing outsourced service providers for daily support and large projects/programs.


Shows high potential for promotion to a C-suite leadership role over time.
5+ years of experience championing organizational change, eg, leading initiatives, products, services, or interactions.
This person should have the ability to work effectively across IT, business and vendor service organizations to ensure application functionality meets the needs of the company's operations.
4-year college degree in a related field is preferred, such as Software Engineering, Business & Information Technology, or Computer Science
Business Relationship Management Professional (BRMP®) preferred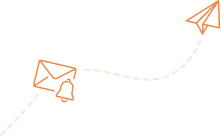 Alert me to jobs like this:
Head of Business Relationship Management, Business Applications in Asheville, NC, Full-Time
Amplify your job search:
CV/résumé help
Increase interview chances with our downloads and specialist services.
CV Help
Expert career advice
Increase interview chances with our downloads and specialist services.
Visit Blog
Job compatibility
Increase interview chances with our downloads and specialist services.
Start Test