Posted on Mar 7, 2023 by University of Minnesota
Physiology Faculty Position (Assistant Professor or Senior Lecturer)
Posted on Mar 7, 2023 by University of Minnesota
Full Job Description
Required Qualifications:
Earned PhD in a physiology-related basic science discipline or a health professional degree (DO, MD, DVM or DPT).
Experience in student advising or administration of education programs.
Experience in preparing and delivering physiology lectures/class sessions to professional and undergraduate students.
Demonstrated ability to work productively, collegially and effectively within a diverse student and faculty environment.

Preferred Qualifications:
Record of scholarly activity including published manuscripts in peer-reviewed journals and presentations at national meetings.
Experience in active learning strategies.
The Department of Integrative Biology and Physiology at the University of Minnesota, Twin-Cities campus, is seeking a full-time faculty member on the academic track with a focus on directing a master s program in physiology and teaching human physiology.
Our master s program is a course-based master s degree for students seeking deeper knowledge of medically relevant human physiology, with goals of matriculating to graduate/professional school, placement in research positions in industry, biotech, life sciences or pharma, or in teaching. The successful candidate will join an established collaborative group of dedicated physiology scholar educators as they provide lecture and laboratory instruction of human physiology courses for professional (MD, DDS and DNP), pre-professional graduate students (MS) and undergraduate students.
This is a fixed-term, 12-month (non-tenure track) faculty position in the Department of Integrative Biology and Physiology, located on the Minneapolis campus. This position is at a rank of either Senior Lecturer or Assistant Professor. Appointment and starting salary to be determined based on qualifications and experience.

The Department of Integrative Biology and Physiology, lead by Joseph Metzger, PhD, is a dynamic and growing medical school basic science department that values excellence, innovation, diversity, inclusion and impact as cornerstones to biomedical research and education. We aspire to be the leading research and education physiology program in the country.
Applications must be submitted online. To be considered for this position, please click the Apply button and follow the instructions.
To apply, please upload a letter of interest, curriculum vitae, and a teaching portfolio of syllabi. Please also arrange to have three (3) letters of recommendation sent to or Search Committee, Department of Integrative Biology and Physiology, Medical School, 6-125 Jackson Hall, 321 Church Street S.E., Minneapolis, MN 55455.
Additional documents may be attached after application by accessing your "My Job Applications" page and uploading documents in the "My Cover Letters and Attachments" section.
This position will remain open until filled.
To request an accommodation during the application process, please e-mail or call 624-UOHR (8647).

The University recognizes and values the importance of diversity and inclusion in enriching the employment experience of its employees and in supporting the academic mission. The University is committed to attracting and retaining employees with varying identities and backgrounds.
The University of Minnesota provides equal access to and opportunity in its programs, facilities, and employment without regard to race, color, creed, religion, national origin, gender, age, marital status, disability, public assistance status, veteran status, sexual orientation, gender identity, or gender expression. To learn more about diversity at the U: .
Any offer of employment is contingent upon the successful completion of a background check. Our presumption is that prospective employees are eligible to work here. Criminal convictions do not automatically disqualify finalists from employment.

Please note: All employees at the University of Minnesota are required to comply with the University s Administrative Policy: COVID-19 Vaccination and Safety Protocol by either providing proof of being fully vaccinated on their first day of employment, or complete a request for an exemption for medical exemption or religious reasons. To learn more please visit:

The University of Minnesota, Twin Cities (UMTC)
The University of Minnesota, Twin Cities (UMTC), is among the largest public research universities in the country, offering undergraduate, graduate, and professional students a multitude of opportunities for study and research. Located at the heart of one of the nation's most vibrant, diverse metropolitan communities, students on the campuses in Minneapolis and St. Paul benefit from extensive partnerships with world-renowned health centers, international corporations, government agencies, and arts, nonprofit, and public service organizations.
Please mention Bio Careers when applying.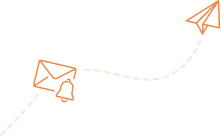 Alert me to jobs like this:
Physiology Faculty Position (Assistant Professor or Senior Lecturer) in Minneapolis, MN, Full-Time
Amplify your job search:
CV/résumé help
Increase interview chances with our downloads and specialist services.
CV Help
Expert career advice
Increase interview chances with our downloads and specialist services.
Visit Blog
Job compatibility
Increase interview chances with our downloads and specialist services.
Start Test