Posted on Mar 3, 2023 by Request Technology - Robyn Honquest
Architect SAP IBP (Integrated Business Planning)/DP (Demand Planning)
Posted on Mar 3, 2023 by Request Technology - Robyn Honquest
ARCHITECT SAP IBP (Integrated business planning)/DP (demand planning)
The policy is 3 days in-office/2 days remote, but a little flexible on this.
KEYS: IBP (integrated business planning), DP (demand planning), the preference would be supply planning, heavSAP y configuration enhancements and support.
They are doing global rollouts; so ask how many full life implementation cycles they have done.
Must have strong functional knowledge configuration full life cycle implementations with IBP integrated business planning and DP demand planning SAP IBP ECC APO must integrate with SAP landscape EDW Hana TPM ECC 8 years 8 years of PLM product life cycle management occasional international travel
Role Responsibilities
- Understand and demonstrate how SAP IBP, ECC and APO services will impact and integrate with customers' initiatives, business drivers, value and impact
- Set and manage stakeholders' expectations, demonstrating thought leadership to effectively influence key contacts and recommend solutions
- Direct the delivery of customer requirements workshops to produce functional and requirement specifications and best practice solutions
- Lead overall architectural design area of DP solutions to address the customers' business requirements
- Understand customers' goals and objectives in order to identify what change initiatives are needed for the customer to be efficient and productive
- Translate business requirements in specific solutions, applications or process designs for moderately complex projects
- Provide advice to the definition of required strategies for migration or management of Legacy systems and data
- Make technical recommendations and implement overall system design to align with IBP requirements
- Project management activities such define scope, cost, schedule and deliver quality project, prepare and lead presentations
Qualifications & Experience
Must have functional and technical experience and knowledge to implement IBP SDP module and applying Best Practices
IBP S&OP and Control Tower experience functional/technical implementation is a plus.
Very strong understanding of SAP landscape, architecture and data flow between IBP and other SAP systems (eg EDW/HANA, TPM, ECC) and with other applications (eg Salesforce, Anaplan, Vistaar)
Global project management and leadership skills with proven experience with ability to deliver projects on time and on budget with ability to undertake key activities, project deliverables and milestones. Solid organization and time management skills with prioritization on a global scale.
Possess a keen ability to identify, manage and identify mitigation risks and actions and dependencies.
Project implementation experience in SAP APO is a plus.
Manage business facing meetings, understand requirements, white board a solution design, write detailed specifications and hand over to developers onshore/offshore with oversight
Experience in managing multiple internal/external resources in different global locations to successfully deliver quality projects
Must have strong analytical skills with ability to quickly assess problems, gather relevant information, determine the root causes, and drive solution and design recommendations
Excellent communication skills in technical/business language, strong verbal, written and interpersonal skills
Education/Experience
Bachelor's Degree in Mechanical/Manufacturing Engineering, Computer Science or equivalent years of experience (8+) in PLM
Minimum 3-5 years of experience in SAP IBP DP
Must be fluent in the English language (speak, read, write)
Mobility
Position based in US, availability to travel 25% internationally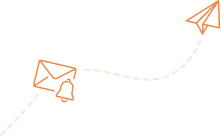 Alert me to jobs like this:
Architect SAP IBP (Integrated Business Planning)/DP (Demand Planning) in Chicago, IL, Full-Time
Amplify your job search:
CV/résumé help
Increase interview chances with our downloads and specialist services.
CV Help
Expert career advice
Increase interview chances with our downloads and specialist services.
Visit Blog
Job compatibility
Increase interview chances with our downloads and specialist services.
Start Test