Posted on Feb 27, 2023 by Henderson Scott
Software Engineer (Power Platform)
Posted on Feb 27, 2023 by Henderson Scott
Job title: Software Engineer (Power Platform)
Salary: £70K+ Benefit
Responsibility:
Be a co-author and ultimately owner of two key areas within our new cloud based software platform: Integration APIs and Power Apps.
Lead on cloud native technologies including Logic Apps (to provide business integration and external facing APIs), Power Platform, Azure AD B2C, Azure API Management and other key Microsoft development technologies.
Provide support at first and then documentation of developed technologies, to enable support partner(s) to provide operational support to these key systems, allowing developers to continue to develop new functionality.
Contribute to the strategic direction of the platform's roadmap, providing insight and ideas for improvement.
Conceive, design, create, author, test, deploy and transition to live key business requirements. In a small team there will not always be a full development specification available, so a degree of autonomy (albeit within a governance framework) is essential.
Build strategic Intellectual property through automation of internal & external processes that will deliver competitive advantage
Act as a key member of the development team and share knowledge with the rest of the team to help avoid single points of failure.
Take personal responsibility for development of skills to ensure these remain up to date and relevant
Drive continuous innovation opportunities back into the Intellectual Property product stack so that we evolve and adapt as part of BAU finding and addressing opportunities and challenges in the business.
My client is looking for someone with the following skills:
Key KPI's
Technical skills & certification (self-development)
The adoption of new services (such as external APIs) across the business
Development of the new cloud-first platform in line with development roadmap
Development of strategic IP through integration and automation
Key Experience
Experienced in developing complex Azure Logic Apps with enhanced authentication.
Experienced in the Power App platform especially including Microsoft Dataverse and Model-Driven apps (Note: Experience of PowerBI is useful, but not necessary)
Understand development of APIs for external usage as well as key supporting technologies such as the Azure API Management platform
Experience of Azure AD B2C for consumer authentication and security management purposes
Have a deep understanding of the Power Platform toolset complimented by an appreciation of typical business workflows and security models
Experienced at communicating and presenting to stakeholders
Key Skills
Excellent written and verbal communication skills
Able to review business process/workflows and translate this to a developed solution
Demonstratable knowledge and experience of the technologies outlined within this document and more.
Experience of JavaScript, PHP, MS MSQL, BICEP is desirable
Key Behaviours
Strong technical leadership, leading by example and desire to share knowledge
Meticulous attention to detail
Self-Starter and able to work with minimal supervision
Takes ownership and has a can do attitude
Ability to build rapport, trust, and instil confidence
Ability to maintain a positive attitude and calm demeanour when under high pressure
Active interest in cloud development technologies
Please contact Lin Zhang at Henderson Scott to apply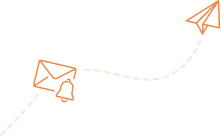 Alert me to jobs like this:
Software Engineer (Power Platform) in England, United Kingdom, Full-Time
Amplify your job search:
CV/résumé help
Increase interview chances with our downloads and specialist services.
CV Help
Expert career advice
Increase interview chances with our downloads and specialist services.
Visit Blog
Job compatibility
Increase interview chances with our downloads and specialist services.
Start Test