Posted on Feb 21, 2023 by Request Technology - Craig Johnson
DevOps Kubernetes Engineer
Posted on Feb 21, 2023 by Request Technology - Craig Johnson
*Position is Bonus eligible*
Prestigious Financial Company is currently seeking a DevOps Kubernetes Engineer. Candidate will be joining the DevOps team and supporting the development efforts for a team that strives for goals that refine and automate the processes needed to support the Software Development Life Cycle (SDLC).
Responsibilities:
Enable development teams to self-service build and deployment processes through process automation.
Design and implement process improvements across the build, deployment, and monitoring of Clearing applications.
Support the maintenance and configuration of development environments in Kubernetes and AWS.
Develop and support Terraform, Ansible, Harness, and Jenkins jobs used to instantiate and manage development environments.
Qualifications:
Understanding of Kanban and/or Agile methodologies
Able to succeed in fast-paced environment with frequent changes
Comfortable communicating with both technical and non-technical audiences
Self-starter - takes the initiative to research, learn and deliver
Team player - humble, collaborative, and focused on making sure the entire team succeeds
Programming/Scripting experience in languages like Java, Bash, Python or Go is required.
Knowledge and experience with Continuous Integration and Continuous Delivery (CI/CD) tools (examples - GitHub, Jenkins, Artifactory, Docker, Compose, K8s).
Java development experience is desirable.
Experience with distributed message brokers like Kafka, RabbitMQ, ActiveMQ, Amazon Kinesis, etc.
Experience with cloud technologies and migrations is required.
Experience preferred with AWS foundational services like VPCs, Security groups, EC2, RDS, S3 ACLs, KMS, AWS CLI and IAM etc.
Experience developing and delivering technical solutions using public cloud service providers like Amazon, Google, etc.
Familiarity with monitoring related tools and frameworks like Splunk, ElasticSearch, Prometheus, AppDynamics. Working knowledge of DevOps tools. Eg Terraform, Ansible, Jenkins, Kubernetes, Helm and CI/CD pipeline etc. is required.
Experience with RESTful APIs and JSON RPC. Experience following Git workflows.
BS degree in Computer Science, similar technical field, or equivalent experience
1+ years of experience in building large scale, data-centric solutions
3+ years of experience (recent) participating on a DevOps team or as product owner for DevOps team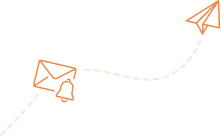 Alert me to jobs like this:
DevOps Kubernetes Engineer in Chicago, IL, Full-Time
Amplify your job search:
CV/résumé help
Increase interview chances with our downloads and specialist services.
CV Help
Expert career advice
Increase interview chances with our downloads and specialist services.
Visit Blog
Job compatibility
Increase interview chances with our downloads and specialist services.
Start Test