Posted on Feb 13, 2023 by The Royak Group Inc.
EDI Analyst
Posted on Feb 13, 2023 by The Royak Group Inc.
The EDI Analyst is responsible for processing, troubleshooting and analysing Electronic Data Interchange (EDI) transmissions and EPR system processing. This position involves working on a range of EDI transactions for existing and on-boarding trading partners. The EDI Analyst must be organized, excellent at time-management and able to communicate status to multiple parties inside company's organization and with customers. This position also participates in MIS projects and provides technical assistance to other services and support members on the MIS team.
ESSENTIAL DUTIES AND RESPONSIBILITIES
Assist in troubleshooting EDI transactions (810, 855, 856, 753, 754, 997, etc.) and workflows and ERP system issues.
Resolve/administer errored or rejected EDI records and work with vendor for problem resolution.
Notify partners of repeated errors in EDI files and follow up to ensure problem resolution within SLA.
Identify and resolve hung processes or escalate issues needing more expertise.
Resolve other process issues related to the processing, moving, and loading of EDI files.
Perform special file related requests.
Research and test updates before production implementation.
Liaisons with vendors to troubleshoot, maintain, alter, and develop ERP and EDI services and web applications.
Assist and participate in compliance efforts and audits.
Setup and maintain ERP user accounts, SQL access and securities.
Provide timely feedback to internal customers on their service requests/problem tickets.
Proactively analyzes and address potential problems and improvements to prevent future failures.
Must understand operational procedures and business practices to optimize workflow processes.
Provide and assist in writing ERP and EDI support related documents for knowledge base.
Provide training to staff on use of applications, hardware, software, and equipment.
Perform ERP tasks as required with support and training
Provide ERP support for internal customers, including analysis and troubleshooting system issues.
Participates in help desk deskside and remote support to internal customers when necessary.
Participates in MIS projects, owns specifics tasks, works independently, and provides accurate communication.
Researches, evaluates, and recommends systems enhancements that will improve reliability and performance.
EDUCATION/EXPEREINCE
Bachelor's degree in BA with focus in MIS, Certificate from a technical school, or related business experience.
4+ years of experience in ERP and EDI support for business operations.
Must show understanding and familiarity with ERP, EDI and Microsoft SQL database design concepts.
Experience working in projects, above average troubleshooting skills, self-starter and highly motivated.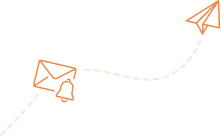 Alert me to jobs like this:
EDI Analyst in Braselton, GA, Full-Time
Amplify your job search:
CV/résumé help
Increase interview chances with our downloads and specialist services.
CV Help
Expert career advice
Increase interview chances with our downloads and specialist services.
Visit Blog
Job compatibility
Increase interview chances with our downloads and specialist services.
Start Test