Posted on Feb 9, 2023 by 3ADAPT
Net Zero Strategy Consultant (Senior Grade)
Posted on Feb 9, 2023 by 3ADAPT
Bath

,

Somerset

,

United Kingdom
Net Zero Strategy Consultant (Senior Grade)
MAKE A DIFFERENCE
Developing strategies that push the boundaries requires the best people. We are looking for a smart, talented consultant with at least 5 years' experience who wishes to challenge the status quo, ask searching questions, and find innovative solutions to the issues we face as a society. We are seeking those with the ability and passion to think outside the box and shape a healthier and more prosperous future.
3ADAPT are a boutique strategy and advisory consultancy who are working on a number of high profile organisations. We work across scales, supporting organisations to define and deliver their strategic objectives across their organisation, specialist projects, portfolio of assets or individual buildings, enabling them to be more sustainable.
We service the following core areas:
• Net Zero and Energy, • Resilience and Adaptation, • Circular Economies, • Ecosystems and Resources, • Social Sustainability, • Organisational Change.
Your work would be central to helping our clients transition to net zero and will be focused on the development, coordination and delivery of strategic carbon reduction programmes spanning organisational assets, operations and supply chains. Our client base is diverse and your work could be supporting organisations across a range of sectors including research and innovation, higher education, grant giving, cultural and heritage organisations.
WHAT 3ADAPT OFFER
Working as part of our small but growing team, you will get unparalleled exposure to a diverse and varied workload. We want to learn from those that we work with and share our experiences with people who are going to make a difference.
"The opportunity to have fun within a young and dynamic team, who are passionate about challenging boundaries and making positive change." - Jamie Rendell (Senior Consultant)
In return, we offer you:
• The flexibility to specialise, but also to explore new areas of expertise, • Unrivalled client facing contact and opportunities for career progression, • A collaborative and diverse work environment in a small and supportive team, • A competitive salary depending on experience (based on a 37.5 working week) of £35,000 - £52,000 per annum. • 5% pension company contribution on top of personal contribution, • Annual bonus opportunities depending on business performance, • Life insurance, • Encouragement and support to pursue personal training and learning opportunities, including payment of an annual professional subscription, • 25 days annual leave in addition to bank holidays, • Flexible working opportunities with a minimum of 3 days a week in the office for a full-time position. Core office working hours can be agreed depending on personal circumstances.
We also strongly believe that we should 'practice what we preach' and operate within our own 'Doing Good: Responsibility and Sustainability Policy'. This sets out our commitments to ensuring that our own business is having a positive impact through growing Natural, Social, Human, Intellectual, Manufactured and Financial capitals.
As part of this we:
• Commit to the development of a diverse team and equitable pay and rewards, • Encourage staff to undertake 2 days of volunteering per year on charitable / educational work, • Donate a percentage of profits to good causes of the team's choice, • Will be net zero carbon across all scopes by 2023 and a further commitment to becoming climate positive.
"As an employee, not only does 3ADAPT offer projects within a range of different services that gives you the opportunity to gain a diverse skillset, but 3ADAPT actively encourage you to do so." - Piers Broady (Graduate Consultant)
The Ideal Candidate
We are looking for a 'self-starter', who is passionate about addressing complexity through understanding data and collaborating closely with people to make change happen. Whilst the work we do is serious, we believe that we can still do this whilst having fun!
You will have experience of the following:
• An up to date understanding of energy and carbon policy developments and services • Energy and carbon compliance delivery • Undertaking greenhouse gas (GHG) emissions assessments and carbon footprints inline with GHG Protocol • Setting GHG emissions scenarios and setting reduction targets • Key voluntary reporting guidance and frameworks e.g., SBTi • Development of decarbonisation programmes • Project management, implementation and progress tracking of programmes
Beyond this, you will ideally:
• Demonstrate an excellent understanding of sustainability issues relevant to 3ADAPT's core service areas, • Have a working understanding of TCFD Reporting and broader knowledge of climate change adaptation mechanisms, • Have excellent written and oral communication skills and proven ability to communicate complex technical information to a wide range of audiences, • Demonstrate project leadership, stakeholder consultation, facilitation, and engagement experience, • Work winning experience • Possess experience in supporting decision-making, impact analysis and business case development, • Have a background of evidence-based approaches to research and model development, • Have good commercial awareness, • Hold a related degree or equivalent qualification.
We're an equal opportunities employer and positively encourage applications from suitably qualified and eligible candidates regardless of sex, race, disability, age, sexual orientation, religion, or belief. We welcome full or part time applications.
INTERESTED?
If you are interested in being a part of our growing team, based in the heart of the World Heritage City of Bath, please get in touch. To discuss this position, email a copy of your CV and covering letter ( ) and we will be in touch.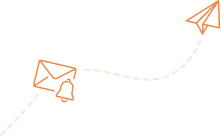 Alert me to jobs like this:
Net Zero Strategy Consultant (Senior Grade) in Bath, Somerset, United Kingdom, Full-Time
Amplify your job search:
CV/résumé help
Increase interview chances with our downloads and specialist services.
CV Help
Expert career advice
Increase interview chances with our downloads and specialist services.
Visit Blog
Job compatibility
Increase interview chances with our downloads and specialist services.
Start Test