Posted on Feb 2, 2023 by Cleveland Clinic Lerner Research Institute
Postdoctoral position in intestinal epithelial biology and inflammatio
Posted on Feb 2, 2023 by Cleveland Clinic Lerner Research Institute
Postdoctoral position in intestinal epithelial biology and inflammation
We have an immediate opening for a Postdoctoral Fellow position in the Dr. Andrei Ivanov Laboratory in the Department of Inflammation and Immunity at the Cleveland Clinic Lerner Research Institute. Individuals with experience and interests in studying epithelial barriers, intercellular junctions, cell migration and cytoskeletal remodeling are encouraged to apply.
A highly motivated candidate will join a productive research team to participate in NIH funded projects focusing on the roles of the actin cytoskeleton and myosin motors in disassembly and reformation of tight and adherens junctions and wound healing in the intestinal epithelium during mucosal inflammation, epithelial restitution and colonic tumorigenesis. The candidate should have a publication record demonstrating on-hand molecular biology and cell biology expertise.
Familiarity with epithelial cell culture, Western blotting, and RNA based methods (quantitative PCR and reporter assays), subcloning between different vectors, lenti- retro- and adenoviral systems for cDNA and shRNA delivery is essential. Preference will be given to candidates with previous experience in CRISPR/Cas9-dependent gene editing, confocal microscopy/ image analysis or animal models of gut inflammation. Dedication, critical thinking and ability to work independently are essential. The appointee will be expected to take advantage of this career opportunity to develop skills in manuscript writing and grantsmanship.
Ph.D. with relevant laboratory experience is required. Please e-mail a cover letter and CV, as well as contact information for 3 references to: Dr. Andrei Ivanov, Department of Inflammation and Immunity; Lerner Research Institute of Cleveland Clinic. E-mail: ; Phone: .
Please mention Bio Careers when applying.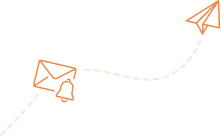 Alert me to jobs like this:
Postdoctoral position in intestinal epithelial biology and inflammatio in Cleveland, OH, Full-Time
Amplify your job search:
CV/résumé help
Increase interview chances with our downloads and specialist services.
CV Help
Expert career advice
Increase interview chances with our downloads and specialist services.
Visit Blog
Job compatibility
Increase interview chances with our downloads and specialist services.
Start Test