Posted on Feb 2, 2023 by Native Songbird Care & Conservation
Avian/wildlife Care Technician
Posted on Feb 2, 2023 by Native Songbird Care & Conservation
Native Songbird Care & Conservation (NSCC) is a state and federally licensed wildlife rehabilitation hospital and non-profit organization located in Sebastopol, California. We are dedicated to the conservation of native passerines through rehabilitation, release back to the wild, community engagement, and educational outreach. Each year our experienced staff and volunteers care for approximately 1,000 native passerines of more than 70 species.
The Avian Care Technician is responsible for assisting the director with all aspects of daily operations, including patient care, training of volunteers, public outreach, record keeping and facility maintenance. Applicants should possess excellent team-building skills. The Avian Care Technician must be able to juggle a multitude of tasks with professionalism, flexibility, and a sense of humor. They will be working with volunteers, interns, partner organizations and the general public. A passion for songbirds and wildlife conservation is an essential element of this job.
Essential Duties & Responsibilities
Assist with the rehabilitation of injured and orphaned songbirds, including feeding, cleaning, diet preparation, housing set-up and maintenance, enrichment, intake and exams, preparing and administering medication
Train and supervise new volunteers and interns
Maintain cleanliness & organization of the facility at all times
Other duties as assigned
Qualifications

Minimum 1-year experience working hands-on with native songbirds at a licensed wildlife rehabilitation facility. Volunteering or comparable experience in other wildlife-related work or study will be considered if applicable to this position.
Able to work calmly and efficiently in busy, high-intensity situations.
Ability to endure long workdays in a physically and emotionally demanding setting while maintaining focus, accuracy, energy, and physical activities required by the job.
Experience training and supervising volunteers, preferably in an animal care setting.
Knowledge of natural history, particularly of local native songbirds.
Excellent written and verbal communication skills.
Ability to apply common sense understanding to carry out detailed written or oral instructions.
Computer literacy & ability to learn our medical database system.
Strong organizational and time management skills.
Ability to add and subtract, multiply, and divide. Ability to perform these operations using units of US currency, weight measurement, and volume.
Some college with a background in wildlife biology or related animal science is desirable.
Upon hire, must pass a background check, be fully vaccinated against Covid-19, and able to show COVID Vaccination Card as proof of vaccination.
PHYSICAL DEMANDS
The physical demands described herein represent essential components of the job of working in wildlife rehabilitation. They include but are not limited to the following: able to lift or move up to 50 lbs, stand on a concrete floor for up to 8 hours a day; and kneel, crouch, stoop, crawl and reach to arm's length. Must have 20/20 vision and possess physical dexterity and coordination to use hands and fingers to handle, feel and feed tiny fragile patients as small as 2-3 grams. While performing the tasks listed elsewhere in this document, the incumbent is routinely exposed to toxic or caustic chemicals, allergens such as dust and dander, zoonotic diseases, frightened animals, inclement weather conditions, and noise.
SCHEDULE
The schedule for this position begins no later than the third week of April 2023 and concludes mid to late August 2023. There is some flexibility for start date and initial weekly schedule for working students and the right candidate. This position can be part-time at 24 hours per week or full-time at 32 hours per week. Shifts are 6 to 8 hours and include weekends, holidays and some evenings. Absolutely no time off from June 1 through the second week of July, the peak of our busy season.
COMPENSATION
$17.25 per hour. This is a seasonal, temporary, non-exempt position.
To apply for our Seasonal Avian Care Technician position, please submit a cover letter, resume, and at least two professional references. Incomplete applications WILL NOT be considered.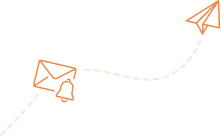 Alert me to jobs like this:
Avian/wildlife Care Technician in Sebastopol, CA, Full-Time
Amplify your job search:
CV/résumé help
Increase interview chances with our downloads and specialist services.
CV Help
Expert career advice
Increase interview chances with our downloads and specialist services.
Visit Blog
Job compatibility
Increase interview chances with our downloads and specialist services.
Start Test