Posted on Jan 4, 2023 by Morgan Philips UK Limited
FIX Protocol Client Connectivity FIX Onboarder
Posted on Jan 4, 2023 by Morgan Philips UK Limited
London Based Trading Venue seek a FIX Protocol Client Connectivity FIX Onboarder.
Technical wise. FIX protocol experience a must. Experience with XML (DTD, schemas), TCP/IP & networking fundamentals. Good working knowledge of Unix/Linux operating system including user commands, Scripting etc. RDBMS skills (SQL Server and/or Oracle) - ability to read, write and run SQL scripts. Specifically, automation of FIX certification procedures and installing self-service tools in order to produce operational efficiencies.
This is a client facing role and you will also need to slot in to help with 3rd party vendors, during integration/on boarding clients. Therefore continue to build and foster relationships with dealer and client IT teams, engaging them in the design and development of new products/features/services etc. This role involves working with IT personnel at broker-dealers and institutional clients to help them integrate their Front Office, mid-office and Back Office technology systems to this trading venue systems via Application Programming Interfaces (API). Help new and existing institutional clients and broker-dealers with the implementation/integration of the trading venues APIs for various STP features. Support API integration for various Fixed Income products - US Investment Grade, Emerging Markets, High Yield, US Agencies, Asset Backed Securities and Credit Default Swaps. Create and maintain clear and concise technical documentation, aimed at external IT audience.
£60-80,000 + Bonus and Benefits - Hybrid working
Please note you will receive an automated response advising you that we have received your CV.
Morgan Philips Group is a global talent solutions business that disrupts conventional thinking in executive search, recruitment and talent consulting. We operate in over 18 markets in Europe, North & South America, Asia, and the Middle East & Africa. We understand that the future is digital and social, so we embrace the latest technology, including video ads and CVs, as well as social recruiting. Our innovative services are tailored to the new world of work yet we do not lose sight of the fact that employees be they existing and potential are ultimately human beings.
We are committed to ensuring that all job applicants are treated equally, without discrimination because of gender, sexual orientation, marital or civil partner status, gender reassignment, race, colour, nationality, ethnic or national origin, religion or belief, disability or age.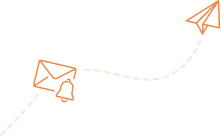 Alert me to jobs like this:
FIX Protocol Client Connectivity FIX Onboarder in London, United Kingdom, Full-Time
Amplify your job search:
CV/résumé help
Increase interview chances with our downloads and specialist services.
CV Help
Expert career advice
Increase interview chances with our downloads and specialist services.
Visit Blog
Job compatibility
Increase interview chances with our downloads and specialist services.
Start Test