Posted on Jan 4, 2023 by Eaglecliff Recruitment
Bitumen Plant Support Worker
Posted on Jan 4, 2023 by Eaglecliff Recruitment
Exciting opportunity for a Bitumen Plant Operator to join this global Energy company at Stanlow Oil Refinery.
This is an exciting time to be joining this world-leading company as they transform themselves from a traditional Oil & Gas company into a leading name within the Renewables sector. This includes the creation of an already highly successful new Power Trading desk within the Energy Trading team as well as new ventures into various innovative solutions around the supply of Renewables including wind farms, electric vehicle charging, solar panel heating and battery storage. These innovative solutions provide opportunities for exceptionally highly talented individuals to contribute to the success of this transition where you will be working with some of the best people in the industry working on new and ground-breaking initiatives utilising the very latest technology.
About The Role:
Reports to: PMB Plant Operations Manager.
Salary: £25,000.00 Per Annum
Once competency and skills are proven the basic salary will rise incrementally to £30,000.00 basic salary with £5,000.00 shift pay. The timescale for this will depend on how quickly the successful applicant can learn all of the roles and responsibilities required.
Working Hours:
Working a three shift pattern consisting of a rolling 6am - 2pm, 2pm -10pm, 8pm-6am (4 nights) shift.
Job Summary:
Bitumen producer based in the North West requires experienced process operators to work in Stanlow Oil Refinery.
You will be part of a small team responsible for ensuring the smooth running and timely delivery of Bitumen products to the UK market.
Your duties will include;
Being a key member of the plant production team, responsible for helping to run the PMB production facility producing high quality premium bitumen grades, ensuring our products conform to stringent quality standards.
You will initially be responsible for basic duties such as overseeing the delivery of raw materials (Bitumen and additives) and the loading of finished products on to road tankers.
Using a fork lift truck to assist plant technicians with blending operations, transporting polymers around site from warehouses to blending mills.
You will progress on to ordering raw materials, quality testing of finished products, managing tank farms and the control of finished products.
You will work in a mixture of Laboratory, Control Room, Warehouse and Plant based environments.
Carry out sampling activities from hot Bitumen tanks for quality assurance testing.
Carry out laboratory-based quality assurance checks of finished products.
Access12m tall tank tops via vertical access ladders for tank dipping.
Utilise order capture system.
Ensuring the site is always maintained in a clean and safe condition.
Qualifications/Qualities/Experience required.
Ideally, the candidate will be competent in the following areas;
1. An effective team player and the ability to work with minimum supervision.
2. Good head for heights and good level of physical fitness is essential.
3. Experience and awareness of risks of handling bitumen or hot liquid products.
4. An understanding of plant process control with the necessary understanding to assist in the identification of fault diagnosis.
5. An RTITB qualification for the operation of the fork-lift truck.
6. A qualified First Aider.
7. Ability to multi-task in a busy work environment, flexibility to cover sickness and holiday requirements is an absolute must.
8. Mechanical or multi-skilled background (experience of fault diagnosis and maintenance of agitators, pumps, valves etc) would be a distinct advantage.
9. Experience of using BA and Confined Space Trained.
Training will be given for some of the above if necessary.
This needs combining with a positive attitude and an ability to work within a large, globally dispersed project team in a multi-cultural environment. You also need to be a self-starter, a logical thinker and a quick learner, with strong initiative and excellent communication, interpersonal and presentation skills, able to write clearly and concisely. We believe in equality of opportunity for all job applicants regardless of gender, marital status, race, colour, nationality, ethnic origin, creed or religion, disability, sexual orientation or age. Specialising within Energy Trading, Oil & Gas, Financial Markets and TV & Entertainment, Eaglecliff Recruitment is ISO accredited, a Member of REC and listed within the top 4% for Financial stability by Dun & Bradstreet. Please telephone for an immediate response or email your CV for a reply within one hour. Eaglecliff Ltd is acting in the capacity of an employment agency for permanent recruitment and an employment business for contractor resourcing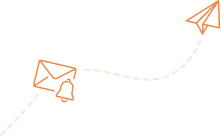 Alert me to jobs like this:
Bitumen Plant Support Worker in North, United Kingdom, Full-Time
Amplify your job search:
CV/résumé help
Increase interview chances with our downloads and specialist services.
CV Help
Expert career advice
Increase interview chances with our downloads and specialist services.
Visit Blog
Job compatibility
Increase interview chances with our downloads and specialist services.
Start Test