Posted on Jan 4, 2023 by Lorien
Operational Risk Manager - I.T
Posted on Jan 4, 2023 by Lorien
Role Overview

The role will report to the IT Governance, Risk and Reporting Lead and will primarily focus on enhancing the reporting of existing/emerging risks, trends and provide an oversight to the members of various risk forums including senior stakeholders.

This role is also expected to support adoption of the UK Risk Management Framework by UKT to support the understanding and management of IT related risks.

This position will be responsible for working across key areas within UKT to support the implementation of the Operational Risk Framework, and oversee IT risk assessment activities. As part of this, the position will also support reporting to various risk committees.

The role will work in collaboration with UKSR, who have functional responsibility for the implementation of the Operational Risk Framework across the organisation. The successful candidate will be part of the Operational risk management community as a UKT representative to help ensure the consistency and delivery of risk management across Head Office departments.
Key Responsibilities
Responsible for the management of the monthly risk forum(s) and working group(s)
Responsible for the governance of risks including where necessary, the creation of risk packs for internal stakeholders, risk forums and escalation/reporting to the various risk committees
Oversight of the risk reports written by the risk owners/business person responsible
Responsible for implementing and consistent delivery of risk management activities in accordance with the Risk Frameworks, policies and procedures as defined by UKSR
Responsible for the embedding of risk culture, ensuring management are aware of the risk and control environment that they have responsibility for
Providing support and guidance to UKT management to identify risks and to ensure that appropriate controls are implemented to mitigate the risk in line with risk tolerance
Support the clear articulation of risks, and the associated action plans. Help ensure that there is clear ownership and accountability for risks and controls across UKT
Responsible for the maintenance of the RCSAs for UKT (in line with an agreed programme of works with UKSR) including trigger event reviews eg material incidents and audit findings
Support the centralised coordination and oversight of 2nd/3rd LOD reviews
Responsible for reviewing and monitoring action plans, to meet the gaps identified from either risk management activities (including IRAMs etc.), compliance or audit findings
Responsible for the input, maintenance and ongoing data integrity within aCCelerate
Responsible for generating reports and MI from aCCelerate.
Identifying gaps in action planning and highlight areas of improvement to ensure risks are adequately managed within the risk tolerance of the bank
Supporting the assessment of post incident reviews - identifying control weaknesses, trigger event reviews and escalation
Providing support to projects in completion of the risk assessment, including the identification and assessment of risks created or impacted as a result of 'change'
Identifying new or amended key controls as a result of 'change' activities
Supporting the development and management of appropriate key risk and control indicators
Support the design and enhancement of IT Risk Reporting covering UKT across all functions and to management forums
Additional Skills
Understanding of IT Risk Management and controls
Experience of IT in a Financial Services organisation
A background in Risk, Controls or Audit within FS, supported by a strong understanding of IT
Strong verbal and written communication skills and track record of producing quality reports
An understanding of UK Regulatory requirements in the context of IT, Data, Cyber, Resilience etc.
Understanding and/or experience with business process mapping principles and good practice
Knowledge of widely accepted good practice frameworks (eg COBIT, ITIL, ISO etc.)
Understanding of existing and emerging technology risks (eg Cyber, Cloud, Outsourcing, Data Analytics, Operational Resilience, Robotics, AI, Third Parties etc.)
Background/Experience in software development or IT Project/Program Management
Role Qualification:

Recognised technology governance & management, auditing, risk certifications (eg CISA, CRISC, COBIT, ITIL etc.) - Desirable
IND_PC1
Carbon60, Lorien & SRG - The Impellam Group STEM Portfolio are acting as an Employment Business in relation to this vacancy.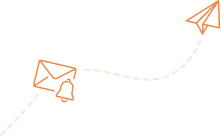 Alert me to jobs like this:
Operational Risk Manager - I.T in London, United Kingdom, Full-Time
Amplify your job search:
CV/résumé help
Increase interview chances with our downloads and specialist services.
CV Help
Expert career advice
Increase interview chances with our downloads and specialist services.
Visit Blog
Job compatibility
Increase interview chances with our downloads and specialist services.
Start Test