Posted on Jan 4, 2023 by ARC IT Recruitment
Systems Analyst
Posted on Jan 4, 2023 by ARC IT Recruitment
System Analyst
Circa £65K + Strong Benefits
Remote/London
System Analyst is required to join a large and vibrant software house. Within this role you will work on a complex program, under the direction of the program's Principal System Analyst. The program will include transformational change efforts. This is a fantastic opportunity to join a thriving organisation with great opportunities for long term career progression and growth.
Key Responsibilities:
Plan the analysis work from creation or selection of a methodology to the activities, tasks, and deliverables that must be completed to support a change initiative.
Analyse and maintain the relationships between requirements, designs, solution components, and other work products for impact analysis, coverage, and allocation.
Ensure that requirements and designs are accurate and current throughout the solution life cycle and facilitate the reuse of requirements where appropriate.
Define goals and objectives that will demonstrate business needs have been satisfied and define which parts of the enterprise need to change in order to meet those goals and objectives.
Describe a set of requirements or business functions in detail using analytical techniques.
Determine the most appropriate way to assess the performance of a solution, including how the solution aligns with company goals and objectives, and perform the assessment.
Examine information regarding the performance of a solution in order to understand the value it delivers to the business and to stakeholders and determine whether it is meeting current business needs.
Key Skills and Experience:
Substantial analysis experience including, but not limited to, business systems, business process design, or a combination of both.
Experience participating in continuous improvement initiatives and exposure to Lean Six Sigma is preferred.
Ability to apply analytical thinking and problem-solving skills to analyse problems and opportunities effectively, identify which changes may deliver the most value, and work with stakeholders to understand the impacts of those changes.
Ability to gain the trust and respect of stakeholders by demonstrating ethical behaviour, personal accountability, trustworthiness, strong organization and time management skills, and adaptability
Must be able to facilitate, lead, negotiate, resolve conflicts, and teach stakeholders at all levels within the organization.
Must have strong technical skills, particularly in applications that support communication and collaboration, creation and maintenance of requirements artefacts, modelling of concepts, tracking issues, and increasing overall productivity.
For a full consultation, send your CV to ARC IT Recruitment.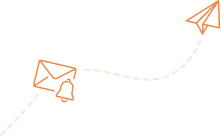 Alert me to jobs like this:
Systems Analyst in London, United Kingdom, Full-Time
Amplify your job search:
CV/résumé help
Increase interview chances with our downloads and specialist services.
CV Help
Expert career advice
Increase interview chances with our downloads and specialist services.
Visit Blog
Job compatibility
Increase interview chances with our downloads and specialist services.
Start Test