Posted on Dec 28, 2022 by West Virginia Network for Educational Telecomputing (WVNET)
INFORMATION SYSTEMS SPECIALIST
Posted on Dec 28, 2022 by West Virginia Network for Educational Telecomputing (WVNET)
WVNET is seeking an Information Systems Specialist to provide support for the virtual Servers and infrastructure hosted at WVNET and external cloud service providers. This includes assisting in the management of a Cisco UCS hardware environment, VMware virtual environment, and Linux & Windows Servers. The role will serve as additional support for the primary administrators of WVNET's infrastructure components and will be required to provide support to WVNET's customers. This position is an on-call position that will require some work to be performed after standard business hours.
Our team of dedicated IT professionals provide guidance and training to educators and staff in higher education and K-12 schools. Our research and development of software, tools, and systems address problems and tackle challenges that are unique to West Virginia's public institutions and not-for-profits.
Work Location: 837 Chestnut Ridge Road, Morgantown, WV, 26505 (*Hybrid Onsite & Remote after employment probationary period.)
Classification: Classified Staff, Full-Time Benefits, FLSA Non-Exempt
Salary: Annual salary is $45,000 - $55,000 and commensurate with experience. Additionally, WVNET offers excellent state employee benefits: health insurance, dental, vision, hearing, Health Savings Accounts/Flexible Spending Accounts, retirement investing, and life insurance plans, short-term/long-term disability insurance, as well as, generous amounts of vacation, sick, state & federal holidays, and professional development opportunities.
MINIMUM EDUCATION
Bachelor's degree in Computer Science, Information Technology, or relevant Information technology filed required.
MINIMUM EXPERIENCE.*Details of relevant work experience must be shown in your resume.*
Two (2) year of experience in Linux Systems Administration.
Preferred - VMware Administrators experience
Preferred - Proficient in Scripting languages.
Preferred - Experience with web server technologies.
JOB DUTIES & RESPONSIBILITIES
Assist with design and development of cloud environment for Oracle services. Manage and maintain Servers and policies within this environment.
Manage VMWare virtual machines including the ability to create and modify these systems.
Provide entry level systems administration support for Linux, primarily in a RedHat Enterprise Linux environment.
Assist with support of web server technologies, such as Apache and Tomcat, and supporting database software.
Work closely with other staff members for troubleshooting and optimization of Banner related systems.
Assist with management of Learning Management system and related services.
Utilization of automation systems (such as Puppet & Terraform) for server management and consistency.
Perform research and provide recommendations for optimization of existing infrastructure and potential future expansion including utilization of cloud resources.
KNOWLEDGE, SKILLS, & ABILITIES
Ability to present ideas in a clear and concise format using narrative statements and logic.
Ability to maintain current working knowledge of technical information on a rapidly changing field.
Ability to follow complex written and oral instructions and technical manuals.
Documentation capabilities to write end user and technical documentation and help files.
Strong customer service and communication skills.
Ability to make presentations and give demonstrations.Ability to work both independently and in a group.
Equal Opportunity/Affirmative Action Employer/Veterans/Disabled
West Virginia Network for Educational Telecomputing (WVNET) is an equal opportunity employer. All qualified applicants will receive consideration for employment without discrimination regarding a person's race, color, religion, sex, sexual orientation, pregnancy, gender identity or expression, age, disability, marital status, citizenship, veteran status, genetic information, or any other characteristic protected by law. WVNET provides a collegial, respectful, and inclusive environment that values the diversity, creativity, and contributions of its staff.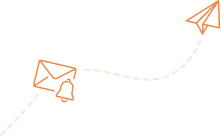 Alert me to jobs like this:
INFORMATION SYSTEMS SPECIALIST in Morgantown, WV, Full-Time
Amplify your job search:
CV/résumé help
Increase interview chances with our downloads and specialist services.
CV Help
Expert career advice
Increase interview chances with our downloads and specialist services.
Visit Blog
Job compatibility
Increase interview chances with our downloads and specialist services.
Start Test