Posted on Dec 23, 2022 by Considerate Group
Sustainability Data Analyst
Posted on Dec 23, 2022 by Considerate Group
City

,

London

,

United Kingdom
Job title: Sustainability Data Analyst
- 1 position available
Company:
Considerate Group
Duration:
Permanent
Hours:
Full time
Location:
London, UK
Line Manager:
Sustainability Data Manager
Salary:
Competitive salary dependent on experience and capability
Other benefits:
Annual bonus scheme, pension contribution, flexibility to work from home 2 or 3 days per week, flexibility to work from 'anywhere in the World' for up to 10 days per year, volunteering days, 25 days annual leave plus 1 additional day of annual leave per year of employment, a training and development package, HealthShield wellbeing package, access to complementary/discounted stays in client hotels
You must hold the right to work in the UK
The Opportunity
Considerate Group, a certified B-Corp, is looking for a
Sustainability Data Analyst
to join our growing team in London.
The role provides an opportunity to work within a highly skilled and experienced team delivering data-driven solutions and bespoke consultancy to our international clients spanning from Europe, the US and Caribbean, to the Middle East.
You will join a team of Data Analysts reporting to the Sustainability Data Manager. This role will involve the management and monitoring of client accounts on our sustainability data intelligence platform, Con-Serve . The role will, furthermore, involve the technical delivery of services and bespoke reports as well as client relationship management. You will have opportunities to participate in advisory and consultancy projects. You will use your analytical skills to support the delivery of environmental, social, governance (ESG), resource use, and carbon footprint reporting.
You will be required to execute a variety of tasks with a steep learning curve, will be given immediate responsibilities on account support, and will join client facing meetings with prestigious brands.
Company Background
We achieve this through a combination of innovative technology tools, bespoke consultancy services, and first-class customer service. We provide data-driven advisory services to the hospitality sector, covering the environmental, social and governance dimensions of sustainability. This includes, but is not limited to, developing holistic ESG strategies, delivering workshops and professional seminars, creating sustainability toolkits, and corporate sustainability reporting.
Through our dedicated environmental data intelligence platform, Con-Serve , which is designed specifically for the hospitality sector, we enable hospitality businesses to monitor, analyse, and improve their environmental performance, while saving costs and reducing inefficiencies in their operations. Con-Serve is ISO 50001 aligned and allows for the correlation of consumption and resource use to other metrics such as hotel's occupancy, restaurant's food covers or outside temperatures. We have also been developing a complementary mobile app, fluttr , as part of an innovation competition funded by the UK Government.
As a certified B-Corp we are committed to balancing profit with our social and environmental impact. We, thus, meet high standards of verified social and environmental performance, public transparency, and legal accountability to balance profit and purpose.
Responsibilities
Data intelligence
• Assist with user 'onboarding' on to the Con-Serve platform • Assist in delivering platform demos to prospective clients and training sessions to existing Con-Serve users, to ensure effective use of the platform and associated services • Support the integration of automated data feeds for both Con-Serve and fluttr • Provide on-going support and management of user accounts including advising clients on missing or inaccurate data sets through regular review of account information • Act as a point of contact for clients, responding to technical queries and troubleshooting issues quickly and accurately • Support in conducting detailed technical analysis of clients' data in various formats covering topics of energy, water, waste, and carbon • Write bespoke data reports, to disseminate analysis, in a simple and friendly format • Support the data team in developing, implementing, and documenting reproducible data pipelines • Engage with third party providers to enhance the delivery of data services to our clients
Sustainability advisory
• Support delivery of environmental, social, governance (ESG) and carbon footprint reporting • Assist with sustainability related research, both internally and externally • Support grant and bid writing activities • Support additional projects as required
You will also be expected to support additional, related projects as required.
Requirements
Required experiences & interests
•
University degree
to a minimum 2:1 standard or equivalent (environmental science or engineering, natural sciences, sustainability, data science, business studies or similar),
and/or equivalent work-based research and analytical
experience • Be a
critical thinker, innovator, problem solver,
able to challenge when needed •
Passionate about data, environmental sustainability, and hospitality
Essential skills
• Fluent written and spoken English • Advanced analytical skills and the ability to solve technical and data challenges using reproducible data analysis approaches • Experience working with and developing data capture systems (Excel, Qualtrics) • Proactive and fast learner, able to take on new (often technical) information quickly • Strong communication skills with an ability to explain complex ideas in simple terms, including: o Excellent data presentation/visualisation skills o Ability to write data-driven technical reports o Unwavering attention to detail • Understanding of key carbon footprint accounting frameworks (e.g. GHG Protocol, Science Based Targets Initiative, Hotel Carbon Measurement Initiative) • Flexible and able to work in a fast-changing environment • Adaptable to a variety of tasks and changing priorities • Self-driven and reliable • Ability to take direction from senior staff and deliver tasks in a timely manner • Resilient with a positive approach
Desirable skills and experiences
• A master's degree in a related discipline, or equivalent work-based research and analytical experience • An additional European language • Experience with reproducible data analysis using R and version controlling • Direct experience working in hospitality operations and/or management • Understanding of the key resource use considerations and sustainability frameworks in the built environment (e.g. LEED, BREEAM, EMAS, ISO 14001, ISO 50001) • Experience of metering systems, including AMRs • Broad understanding of key carbon footprint accounting (e.g. GHG Protocol, Science Based Targets Initiative, Hotel Carbon Measurement Initiative) and sustainability frameworks (e.g. Glasgow Declaration, EU Taxonomy)
Apply
• Send your
CV and a covering letter
to Kate Orszulik at . The cover letter should set out how you fulfil the requirements of the role and your salary expectations. • Shortlisted applicants will be invited to complete an online, analytical task before being invited to attend an interview.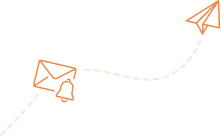 Alert me to jobs like this:
Sustainability Data Analyst in City, London, United Kingdom, Full-Time
Amplify your job search:
CV/résumé help
Increase interview chances with our downloads and specialist services.
CV Help
Expert career advice
Increase interview chances with our downloads and specialist services.
Visit Blog
Job compatibility
Increase interview chances with our downloads and specialist services.
Start Test